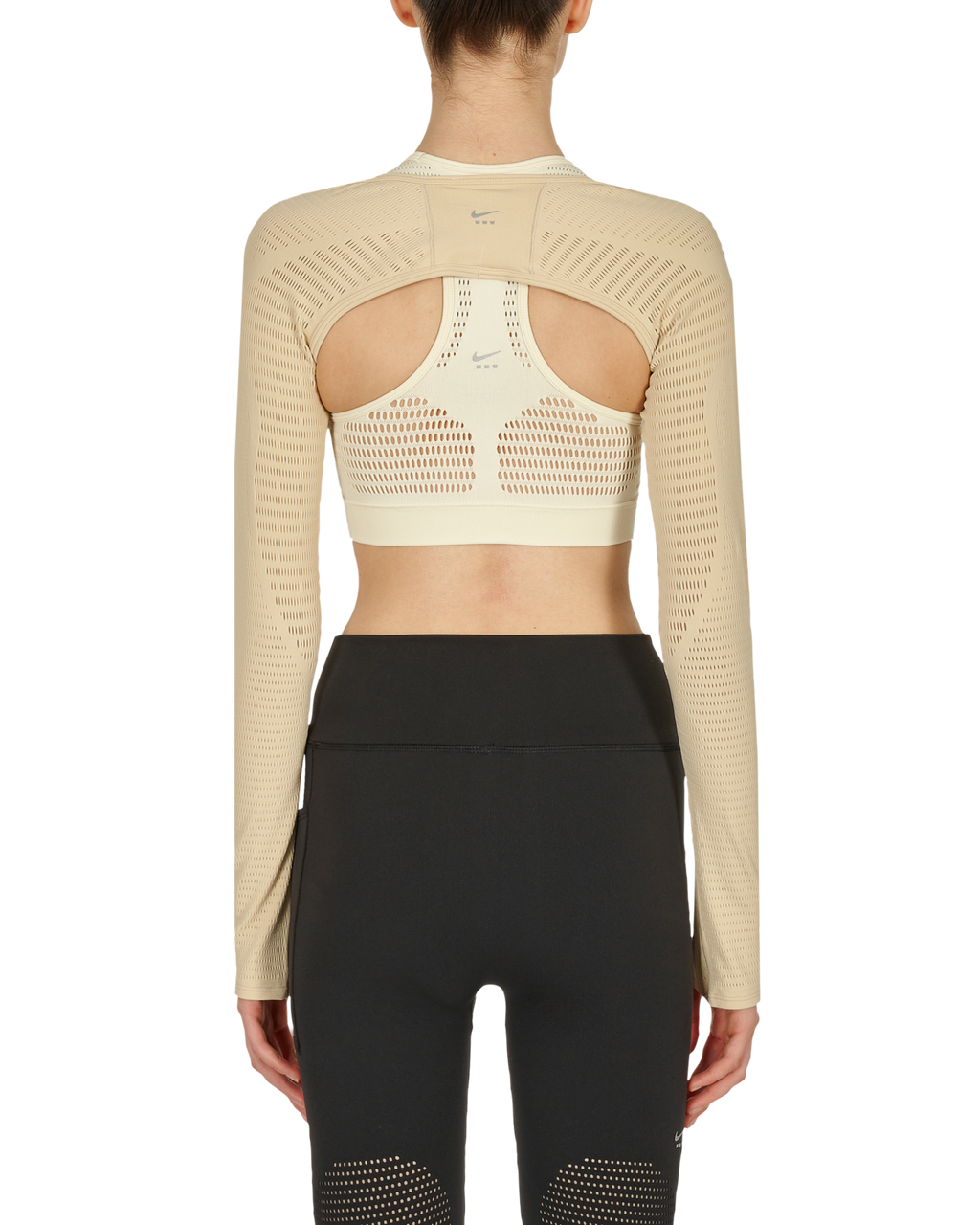 DD9422280
W NRG B BRA
$88.00
This sports bra with removable sleeves features mesh paneling and is made of sweat wicking stretch fabric, and has the Nike x MMW logo at the back. The fabric of this product is composed of at least 50% recycled nylon fibers.
Color: Beige 
About the Collaboration
Sartorial trailblazer Matthew Williams and Nike launch an apparel collection inspired by a generation born to thrive in never-ending flux. Using Nike's vast repository of athlete-informed data, Williams uses computational and generative design to forge fluid training apparel for the transitional lifestyle. Modular layers, magnetic buckles and smart storage flow with Williams' approach to versatile movement for a generation beyond labels.